CTEP - Apply Online Through OSMoSys
DBT has introduced a web portal i.e. Online Submission and Monitoring System (OSMoSys) which would act as a single window for the submission, processing and settlement of grants that would not only ease the assistance process but also provide timely deliverable.
To perform any action related to a proposal, such as create new proposal, edit saved proposal, submit proposal, view submitted proposal, etc, first of all a prospective applicant must sign up and login to the DBT CTEP website.
Please follow the below instructions to Sign Up:
If you have previously applied for a DBT-CTEP grant online, your user account must be there in CTEP system. So you only need to reset password and login, both through the Login page.
If you are applying for a DBT-CTEP grant online for the first time, you must sign up first, then verify your email account and finally login.
Organization Registration Process: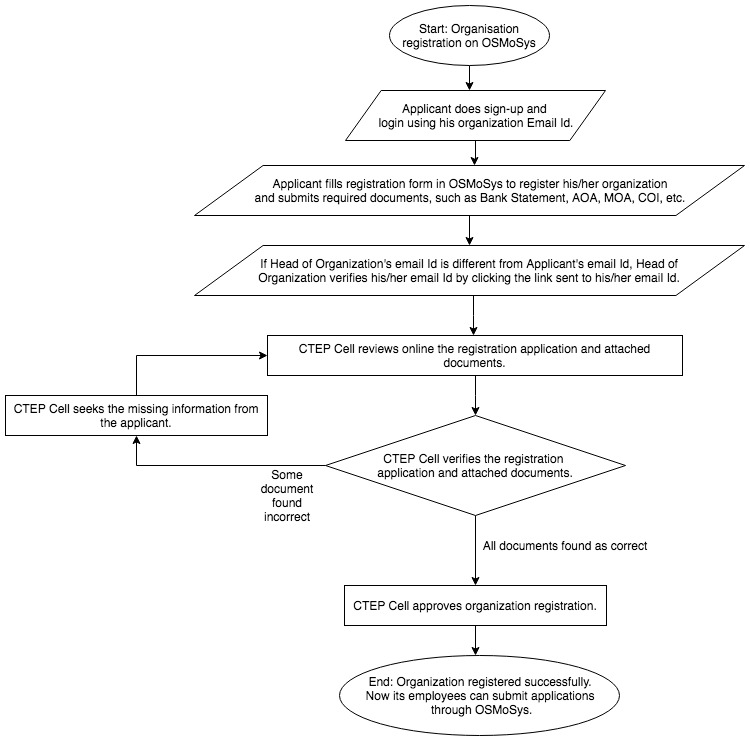 Application Process: